All layers in your map are managed via the LAYERS panel.
To add a new layer to your map, open the LAYERS panel from your administration sidebar.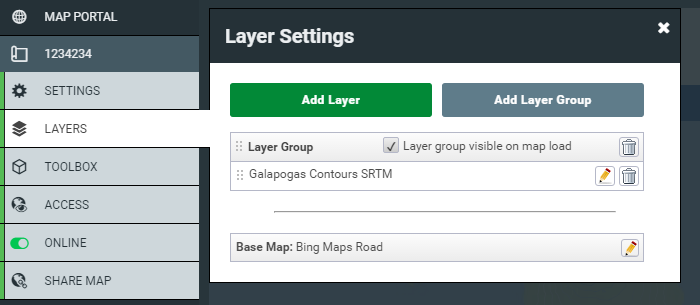 Click the Add Layer button to open your data storage.

From here you can choose any dataset aleady uploaded, or upload a new dataset by clicking Upload Map Data button.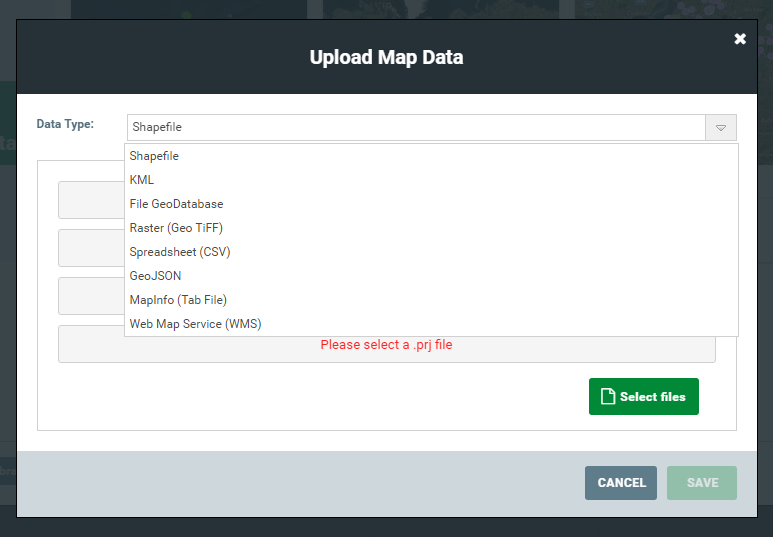 Choose your desired file type and select your files from your PC. While the files are upload, you can rename your dataset to a user-friendly name, and add a description, if desired.