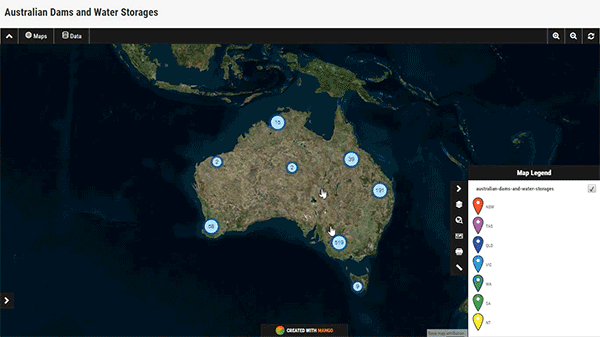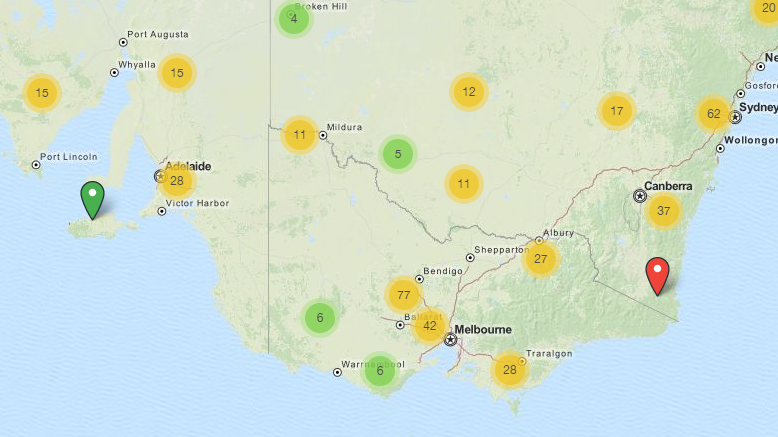 Pushpins are a great way to encourage interaction with your map and can be added to any point, line or polygon layer. Pins are clustered, or grouped together, with each cluster containing a colour and the number of pins in that cluster to easily visualize high density areas. Clicking on a cluster will explode the cluster and the map will zoom to the extent of pins in that cluster.
For lines and polygons, the pushpin will be placed on the center of the feature. Pushpins in the same location are automatically clustered to avoid collision on the map and clusters will explode when clicked or the map is zoomed. When a user hovers over a cluster, a highlight shows the bounds of the markers in each cluster.
Configuration
To enable to the pushpin tool, open the TOOLBOX from your administration sidebar in your map editor. Navigate to the Visualization tab and click on the Clustered Pushpin icon.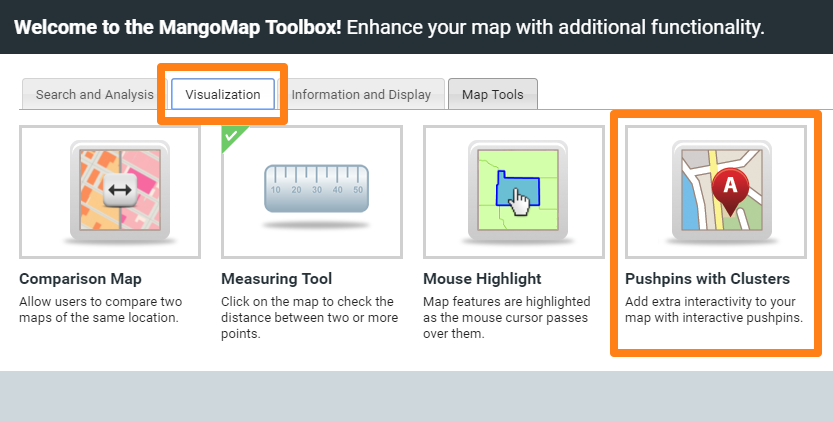 Select the layer you wish to apply pushpins to from the dropdown box. Any type of data can use pushpins.
You can set the zoom level to break clusters (zoom 15+ is recommended if you have many points), the maximum radius of clustering, and the color of your cluster symbols. Inside each cluster you will see a number representing the number of features contained withing that cluster.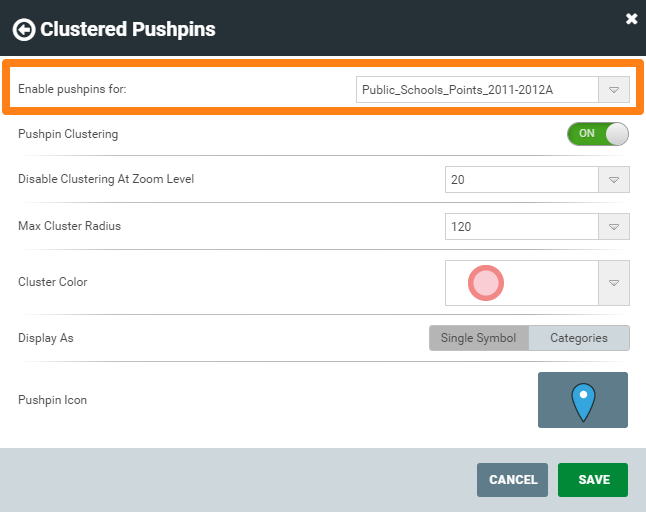 Marker Styles
Single Symbol

For features that only need a uniform pin style, apply Single Symbol clustering. Click on the pushpin icon to choose your pin from the included markers, or upload your own custom marker. Once uploaded, your custom pushpin markers are stored in your custom marker library for use on any map.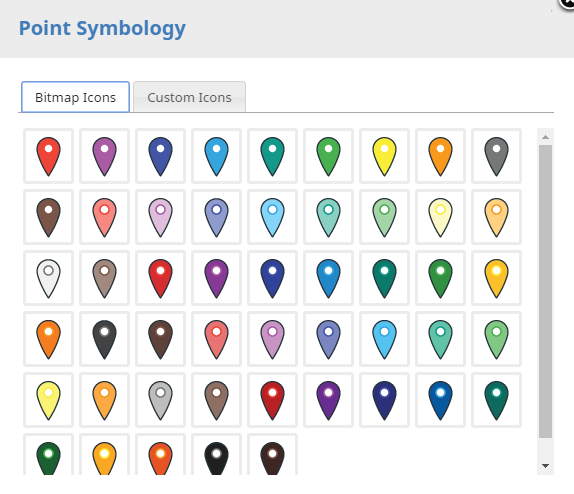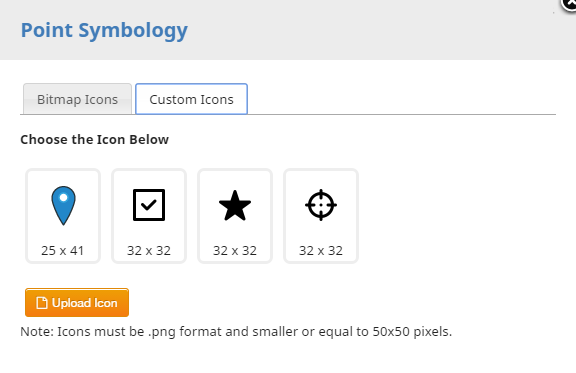 Categories

For features that benefit from categorized pin styles, apply Category styling. Once selected, set the column you wish to use as the category from the Category Column dropdown. By default, Mango will apply the default colored pushpins to each category – up to 50 categories.
To set custom markers for each category, click the Category Settings icon. From here you can set a custom marker for each category, set a display label for each, change the display order of the categories, and remove specific categories from the list.