In a GIS, it is common to organize data into structure feature classes (layers) and standalone table where one-to-many relationships exist. For example, a land parcel may have had several owners over time; one parcel many owners. These relationships can be stored as a "Relate" between the feature class and the table.
Mango does not support these kinds of complex data structures, so you will need to create a feature for each record in the standalone table.
Steps to prepare your data using ArcGIS Desktop:
In ArcGIS, your feature class e.g. "parcels" and standalone table e.g. "owners" will need to be stored in a File or Enterprise Geodatabase. If your data is in another format, create a File

GDB

and import your data.
Under search, do a search for the tool "Make Query Table".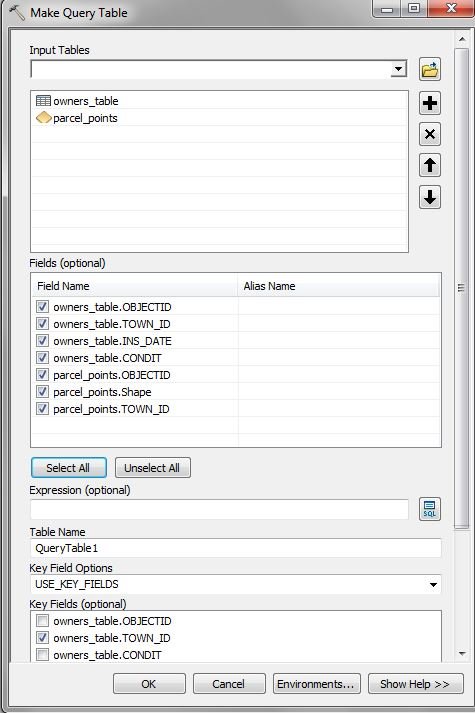 3. Add the table and feature class that you wish to combine
4. Select all field names (or uncheck some if desired)
5. Select the Key Field that is shared between the table and the feature class
6. Click OK
7. You should see an output Feature class containing additional features.
8. Right click on the QueryTable layer and export to a new shapefile. This shapefile can now be uploaded to Mango.