Managing your dataset library is easy with Mango.
Not only is your Public portal a simple way to share your public maps and datasets, it's also a powerful management tool to organize and maintain your geospatial datasets.
In the latest version of Mango, data editing is integrated into the map editor, so you can edit geometry and attributes directly from your styled maps.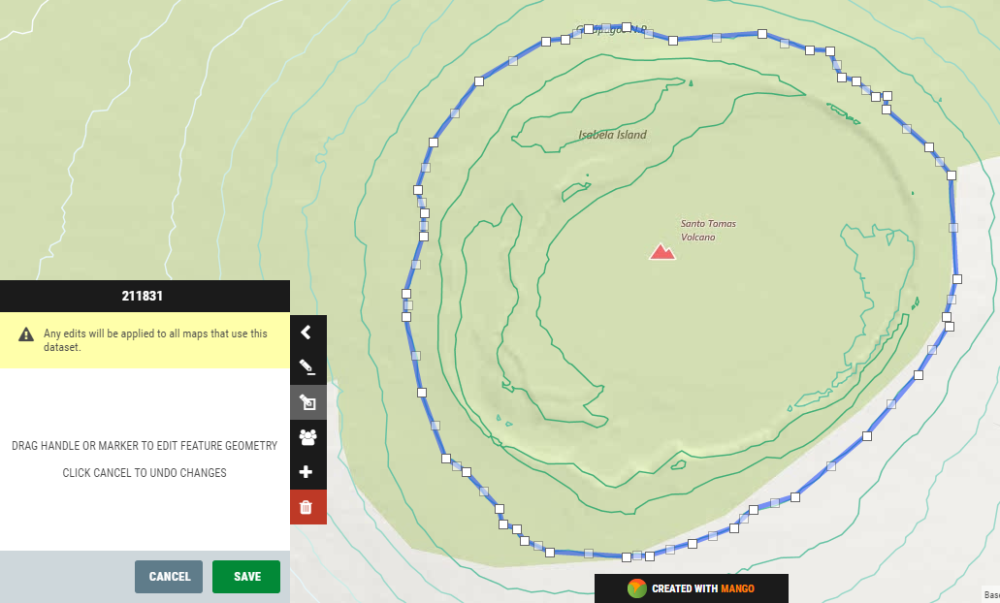 With Mango, you can edit or remove features, add new features to any dataset. If you maintain your data on a desktop GIS, you can also re-upload data and any changes will automatically propagate throughout any maps using that data.
Collaborative Data Management
The Users & Groups feature allows you to assign data edit permissions to specific Groups of Users, so you can invite your Survey or Field team into your account to maintain data accuracy. Learn more about Users & Groups