Imagine — you work on your data in your desktop
GIS

, and magically, your web maps just.. update. Why work harder when you can work smarter?
---
Data Sync lets you do complex work on datasets in your desktop GIS or spreadsheet application, and have changes updated on your webmaps, without even logging into Mango.
To configure Data Sync:
Open the dataset you want to sync.
Click on

DATA

SYNC

on your administration sidebar.
Click on the Dropbox icon and authorize the Mango Data Sync application to access your Dropbox files¹.
Select the type of spatial data you wish to sync. Shapefile,

CSV

, and MapInfo Tab are supported at this time.
Select all files that make up the dataset and Save.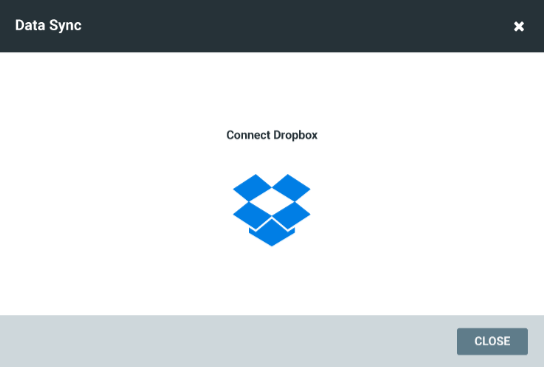 Mango listens to Dropbox for changes to your dataset, and automatically pulls the updated files, processes the changes, and hey presto, all maps using that dataset will be updated.
You can monitor the status of each synced dataset by opening the Data Sync panel from your Data portal.
Queuing and concurrency
Data Sync will only process an update when no changes to a dataset are detected within 30 minutes from the last update.
This is to avoid concurrency and versioning issues with multi-file datasets. If your dataset is being updating at a higher frequency, only update the version stored in your Dropbox every 45-60 minutes to ensure your dataset passes the Sync queue.
Sync Errors
Common errors
The most common sync errors are due to the dataset being deleted from Dropbox, or moved to another folder within Dropbox. If you've received a sync error notification, first check the dataset is still located in your Dropbox in it's original sync location.
Renamed columns
Mango will not process updates where the new version of a dataset contains columns that have been renamed, or removed.
Before attempting to re-sync, please manually re-upload your dataset and ensure your dataset contains all original columns.
Updated versions of your dataset CAN contain additional columns that were not in the existing version in Mango.
Supported Browsers
Dropbox supports the two most recent versions of the following web browsers:
Data Sync may not be fully supported on older versions of these browsers, or on browsers not listed above. If you experience issues authenticating Dropbox with Mango Data Sync, please ensure you are using a supported browser.
Data Sync is not supported on Dropbox Business accounts. Contact support to be kept up to date on when Dropbox Business support becomes available.
---
¹ Mango's Data Sync tool has no access to view or read any files other than those you specifically select with the Dropbox chooser