To duplicate an existing map, navigate to your MAPS administration portal.
Hover your mouse over the map you want to copy and click the COPY button.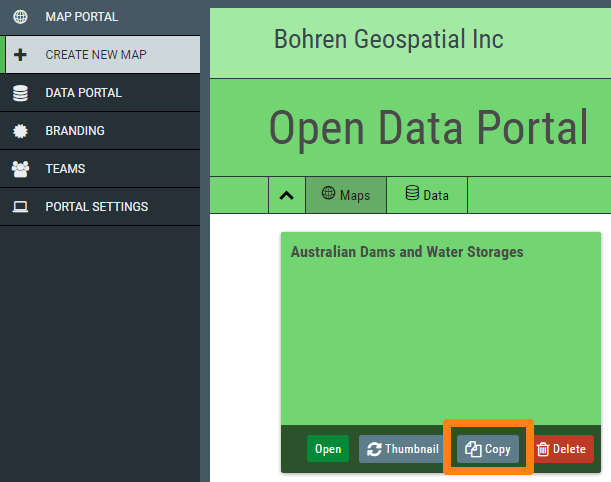 The copied map will be identical to the original, using the same layers, layer styles, and any Tools you have enabled. The duplicate map will have COPY appended to its title, and will be OFFLINE.
To turn a map online, open the map and click the red OFFLINE toggle on your administration sidebar, switching it to ONLINE.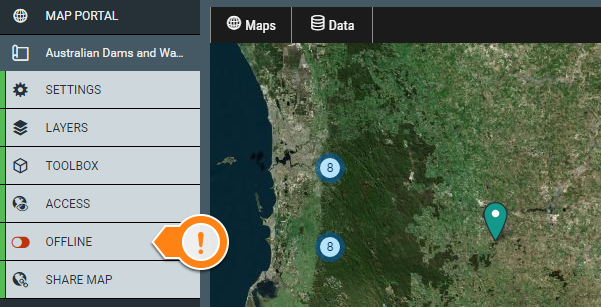 For further information regarding switching your map online and offline, please refer to the chapter on Map Status.