Embeding video in your custom popup or side panel is a great way create deeper links between your data and your map users. Mango supports most popular video hosting services through either Auto Embed, or iFrame embed methods.
Auto Embed
If your video is hosted on YouTube or Vimeo, we support simple URL insertion - just grab the complete URL from the video host of your choice, and paste it in your popup editor, and hit ENTER. The video will automatically embed.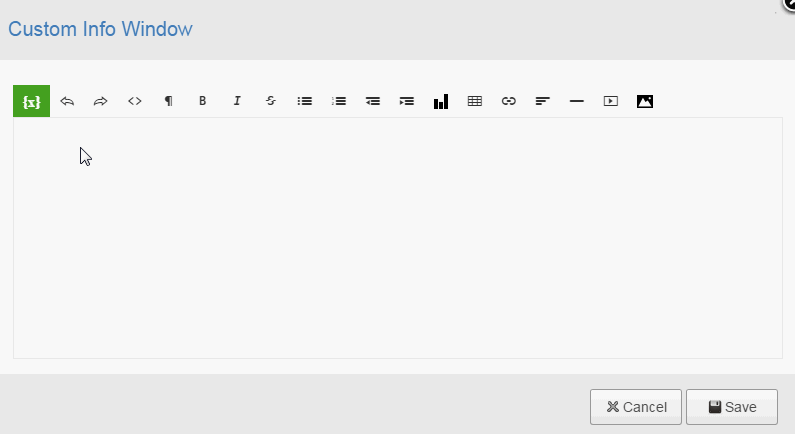 Please note, you must include http or https in your URL for the quick embed to work. URLS without the http(s) will render as hyperlinks.
https://www.youtube.com/watch?v=AtRDezpRous
Youtube's short url will also auto embed
https://youtu.be/AtRDezpRous
iFrame Embed
If you wish to use a custom embed code, click on the embed video button on the editor and paste your iframe embed code in the embed tool.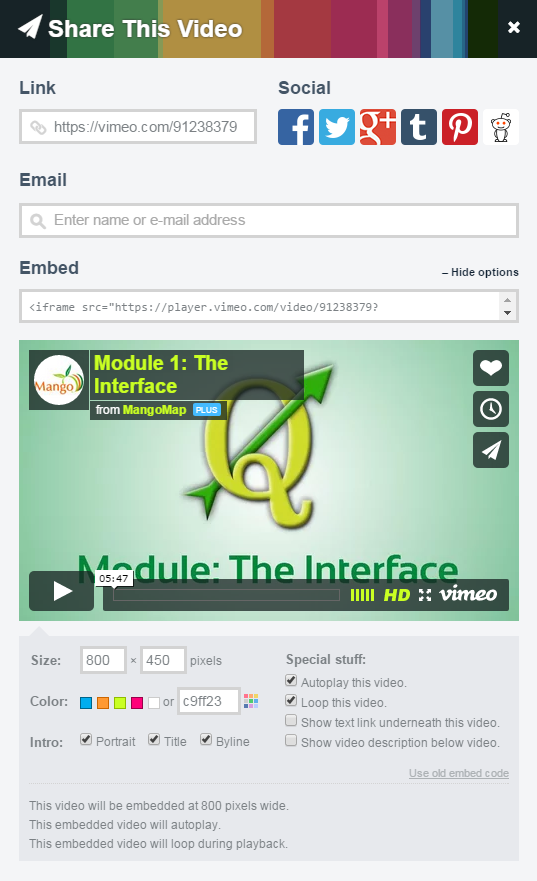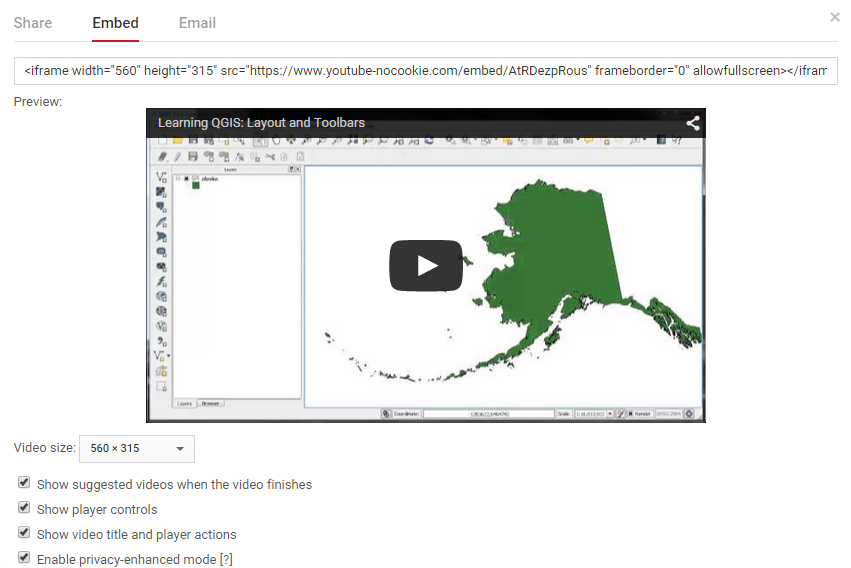 Your video will now appear in the editor: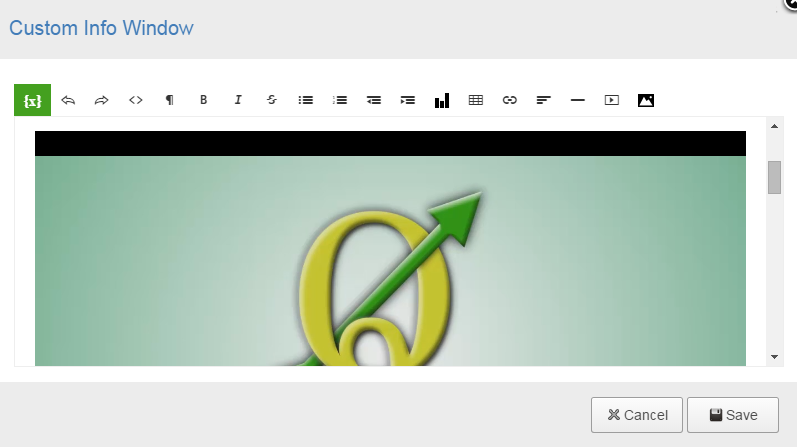 To ensure video displays in the map popup, Mango overrides and custom size data and your video will display at the full width of the map popup.

If you have hosted video, you can use the video embed feature the same way you can load dynamic images, using a variable to load different videos for each attribute. The key in making this work is having direct customizable URL access to your video so that Mango can parse the attribute variable name that corresponds to your map attribute and load the correct video.