Control the way users interact with the layer groups in your map's legend.
The layers added to your map will automatically populate your map legend. To configure your legend type, open the LAYERS panel, click on the LEGEND tab, and select your preferred type.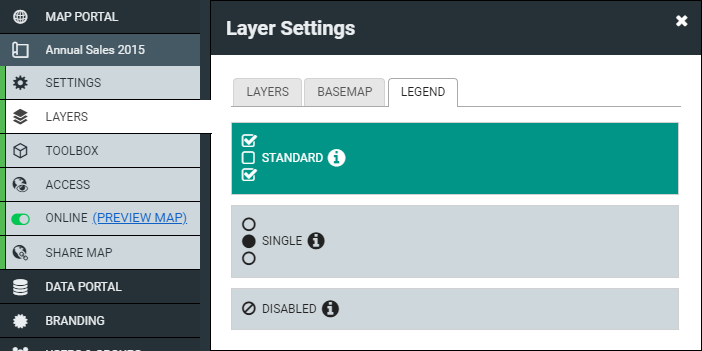 Standard
The standard legend type behaves like check boxes – toggle on and off any combination of layer groups via the check boxes.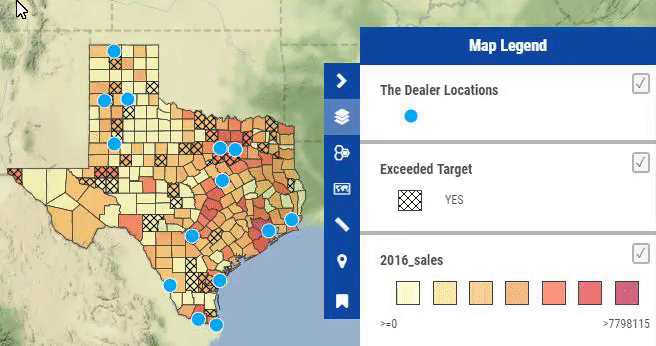 Single
The Single legend behaves like radio buttons – one layer group can be viewed at a time by clicking on the legend entry.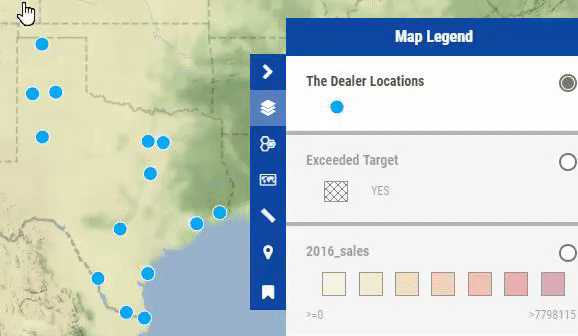 Disabled
Sometimes a map doesn't need a legend. In this instance, you can disable your map legend. Other tools will still be accessible in the tools panel.