Each map can have it's own custom navigation bar containing custom links and popup messages.
Access the Navigation builder by opening the Settings panel from your administration sidebar and opening the Navigation tab. Switch the toggle to ON and configure your navigation.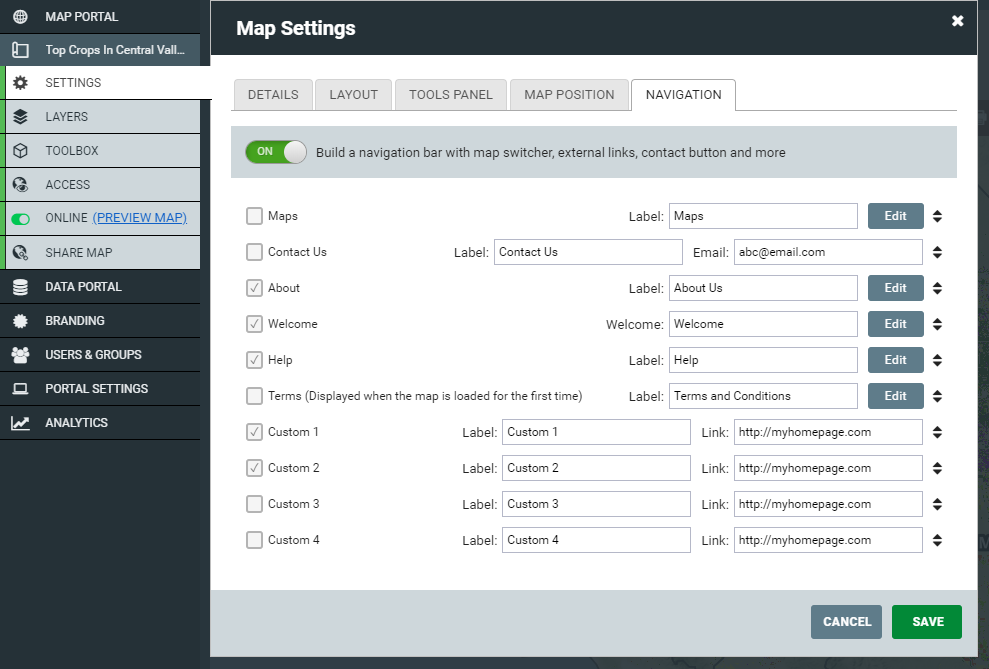 Your portal has it's own custom navigation builder too. To configure navigation on your portal, click on PORTAL SETTINGS in your admin sidebar, and enable portal navigation.