Quantity layer styling allows you to create a choropleth map in which areas are shaded in proportion to the measurement of the numerical attribute value of the feature being displayed on the map, such as population density or per-capita income.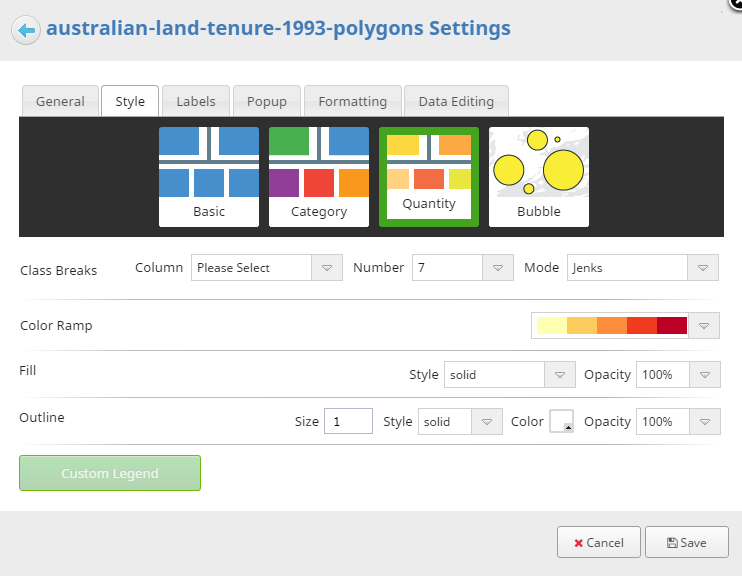 Class Breaks
Column
The column dropdown contains the name of each numerical column in the datasets attribute table, you can't use other data types such as text for quantity legends. You need to select the column that contains the data you wish to make a quantity based legend for.
Number
This is the number of class breaks that will be used, you can choose between three and nine.
Mode
This is the algorithm used to calculate the breaks. You can choose from Equal Interval, Jenks, Quantile and Head/Tail breaks. You can also manually set the values (see Advanced Legend Settings below)
Color Ramp
The color ramp is the range of colors that will be used for each category. Each category will be assigned a color at random from the ramp. If you wish to customise the color of any categories in the legend then you will need to use the "Advanced Legend Settings" button (see below).
Fill / Outline Settings
The fill and outline settings will be applied to all features in the layer. For more information about fill and outline settings please see the Basic Layer Settings article.
Custom Legend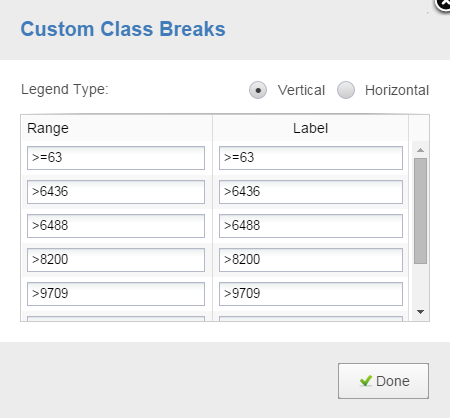 The Custom Legend settings allow you more fine grained control over your quantity legend by manually setting the class breaks and labels of each break that will be displayed in the legend.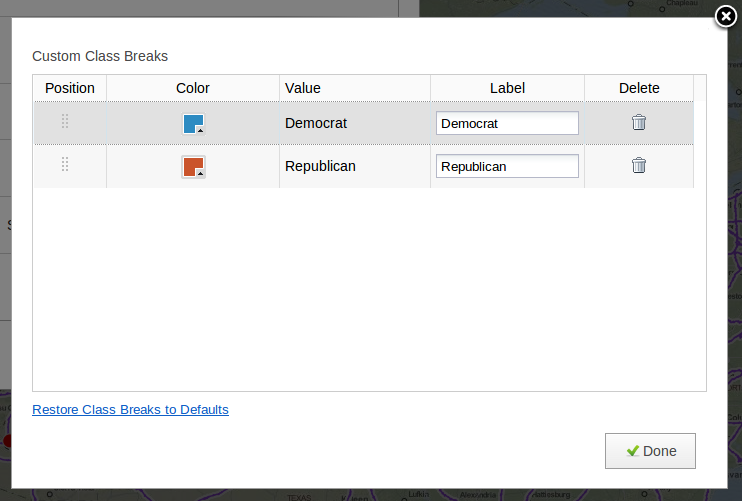 In addition you can choose to use either a horizontal (default) or vertical legend. Vertical legends are useful for longer legends or maps where it's important for the user to be able to easily see the value label of each class break.