The social sharing panel makes it easy for you, and your map's users to share, tweet, link, and embed your map anywhere.
Just click to tweet, share to Facebook and Linked In, embed the map into a website, or have the map pop out into a new window.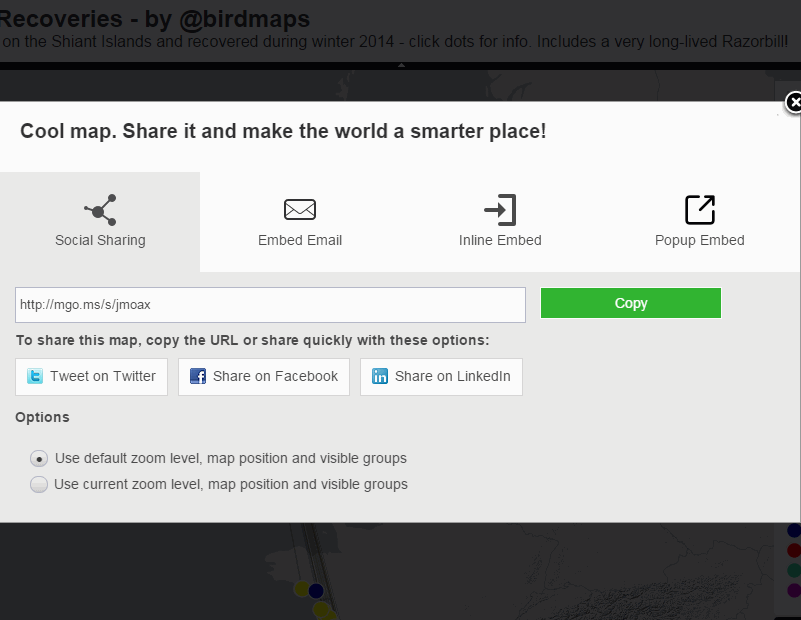 For details on making your map private or password protected, please refer to Privacy documentation.