Localize your map's interface to your required language (L10n), or customize the English words in the map interface to suit your organization's technical vocabulary.
---
Talking to your users in their language aids understanding and simplicity. English may be the 'language of global business', but most often we're making maps for a particular audience with particular needs. Addressing those needs by presenting your the tools and instructional text in your maps in user-localized language or specific terminology will ensure understanding.
To localize your map's interface, open the Branding panel from your Administration sidebar, and select the Localization tab. From there you can modify all text in the map interface.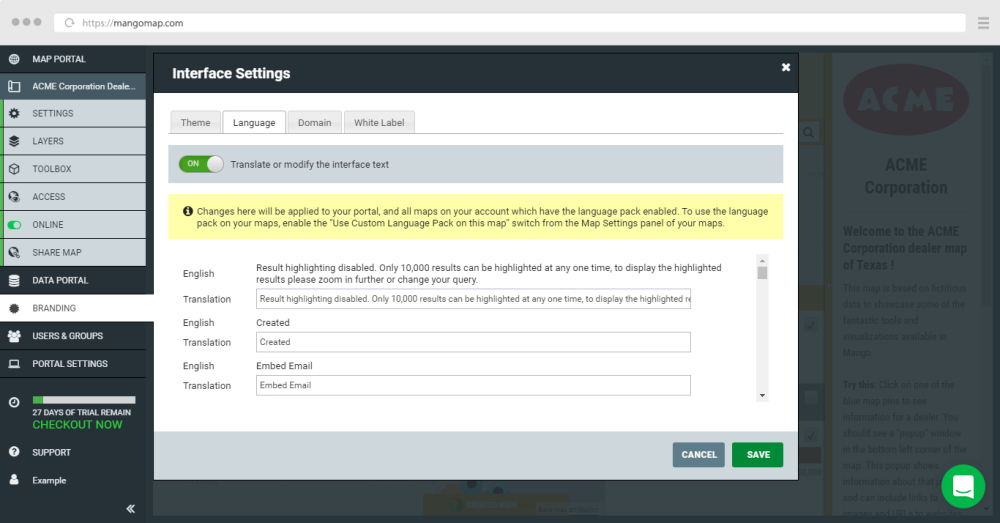 As new features are added to Mango, we add customizable fields to the localization list. Any new item that has not been translated will appear as English on the map. When you receive an email notifying you of a new Mango release, you should check your translation settings as it may contain new items.