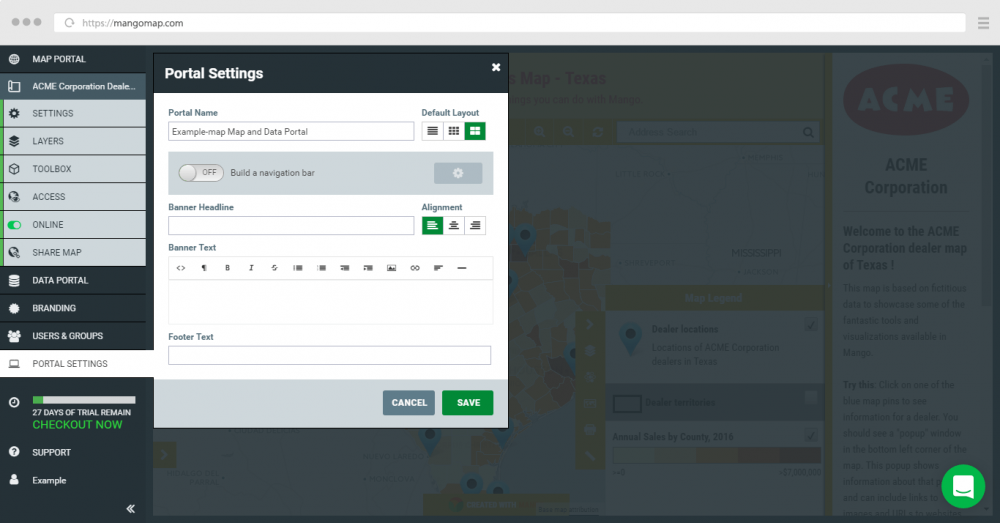 Your Mango portal uses your global branding settings, meaning that any changes you make in the Branding panel will be reflected in your portal immediately.
In addition, the portal features an optional banner which can be used to communicate the purpose of the portal.
To update your custom theme, custom language pack, custom domain, or to enable White-label branding, simply open the Branding panel from your administration sidebar.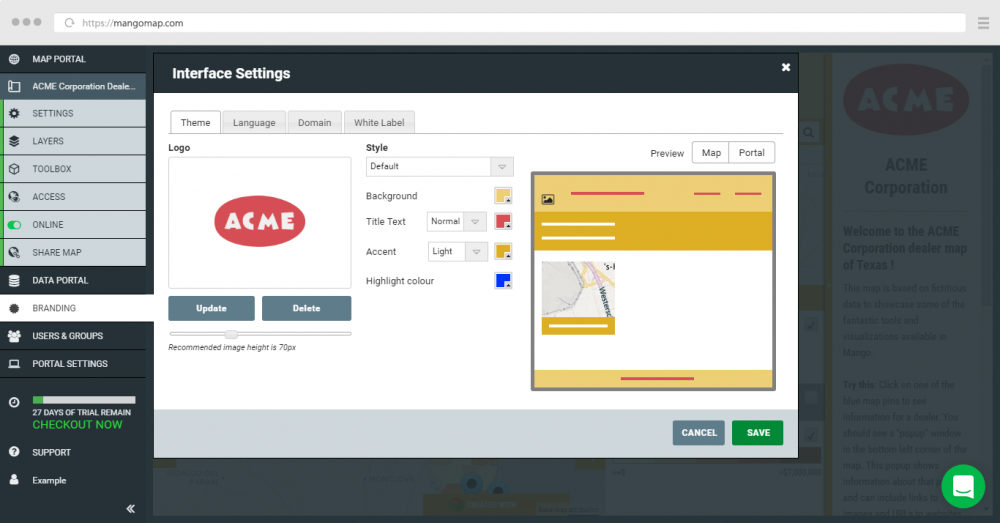 From the Custom Theme tab you can upload your logo and set your preferred map and portal interface colors.