This article relates to accounts created under the Mango Partner program.
As you will be billing your client for services you provide which include Mango, we understand the need to manage clients whose accounts are past due.
Using the Suspend function, you can block client access to an account in order to escalate a past due client. Suspending a client temporarily blocks all client and public access to an account.
You can suspend Active and Trial accounts.
During a suspension, all access to the account is blocked - for both the client and you.
To suspend a client, click on the cog icon on the client, and select pause Suspend account.

Confirm the suspension by entering your Partner password, and click Suspend account.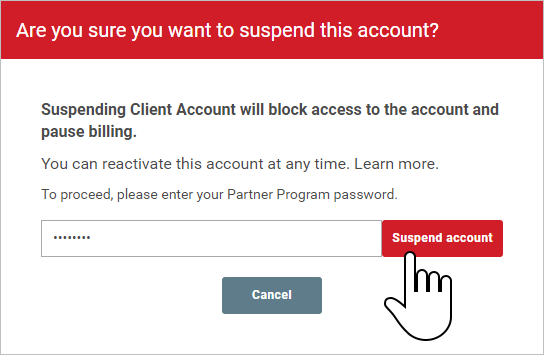 Further reading