Display or hide the map's title block, custom theme, or localisation, and create a custom information panel.
To customise the basic map layout, open the SETTINGS panel in your map editor and open the Layout tab.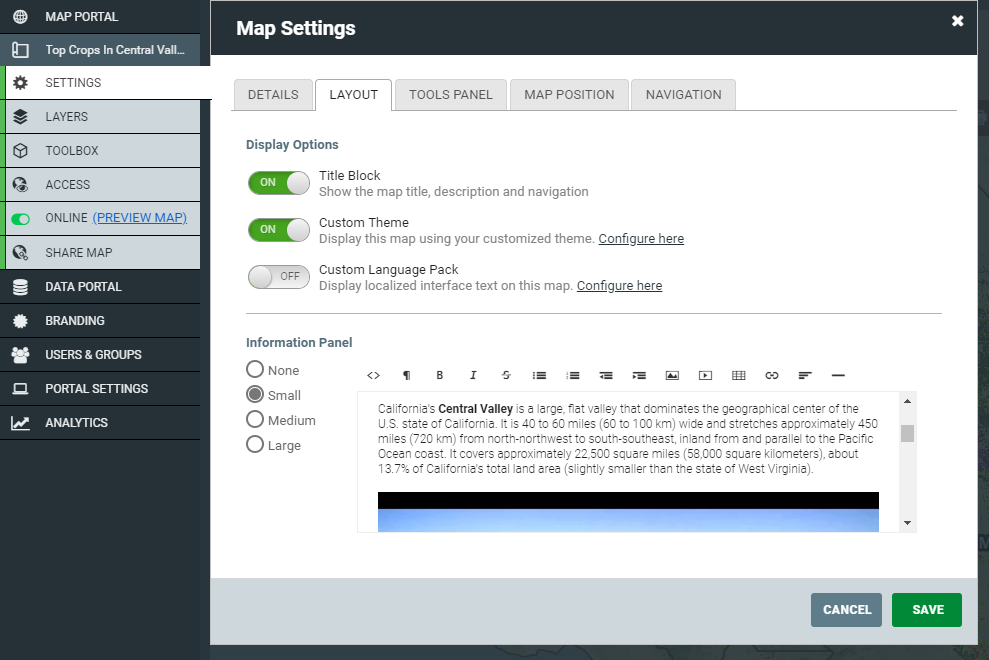 Available Options
Title Block: Show the map title, description and navigation
If disabled, the entire title block will be hidden from the map. Your map title and description will still be included in the map's code for search engine results and browser appearance.
When the title block is enabled, the user can toggle the title block out of view by selecting the button below the map title.
Title Block Enabled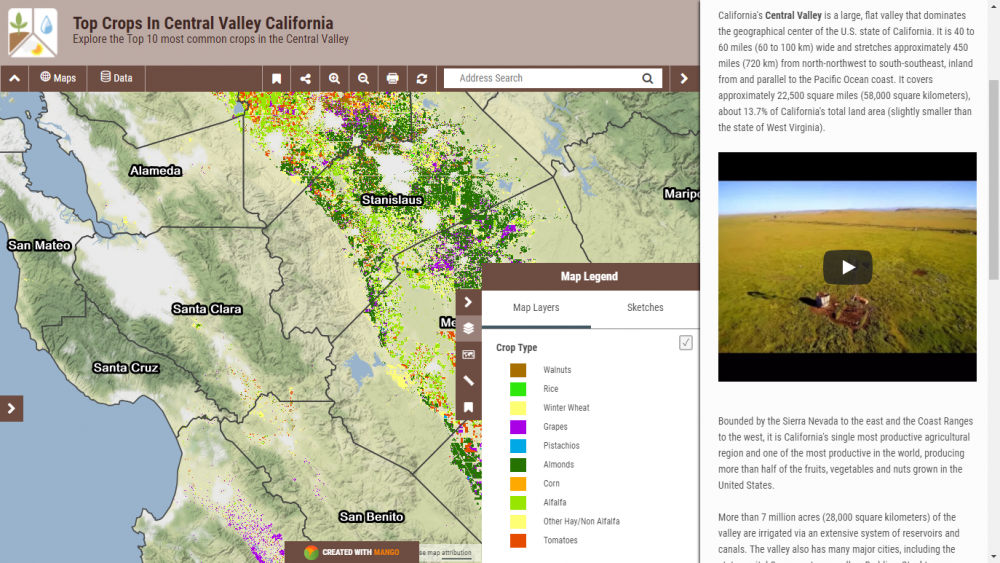 Title Block Disabled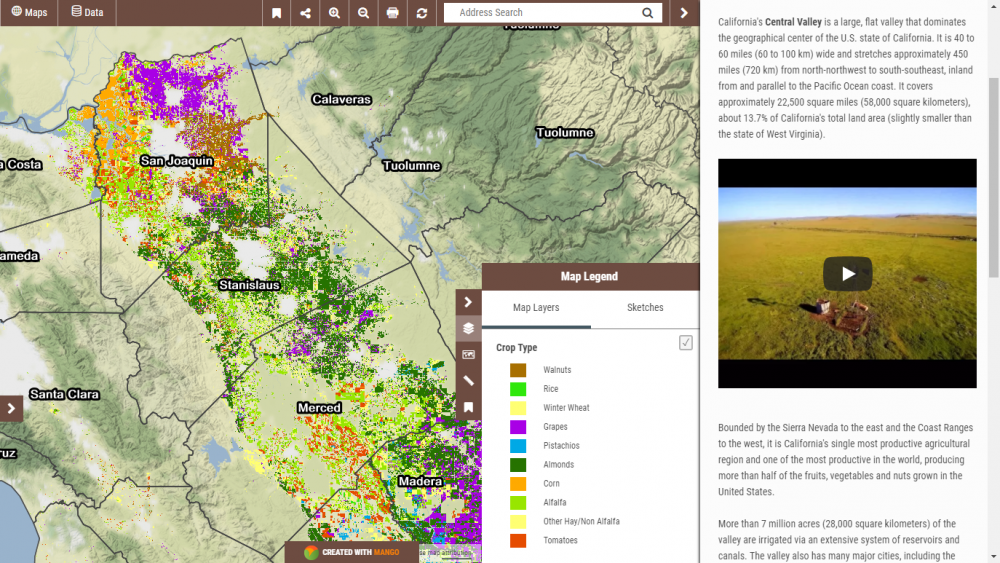 Custom Theme: Display this map using your customised theme.
By default, a custom theme will be applied to all maps. However, you can selectively enable or disable the theme on each map.
Custom Language Pack: Display localised interface text on this map.
To disable the language localisation settings on an individual map, switch the Custom Language Pack toggle off. All map interface text will revert to the Mango defaults.