To remove a layer from your map, navigate to the LAYERS panel, and simply click the trash bin icon on the layer you wish to remove.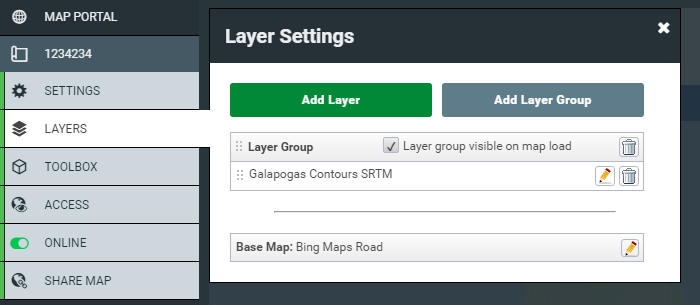 Removing a layer from your map does not delete it's dataset from your account.
For instructions on permanently deleting data from your account, please see the chapter Deleting a Dataset.