If a dataset that you are using in your maps has been updated you can upload a replacement.
All maps that use the dataset will also be automatically updated.
You can re-upload data by going to your Data Portal, opening the dataset you wish to replace and then clicking the RE-UPLOAD button in the administration sidebar.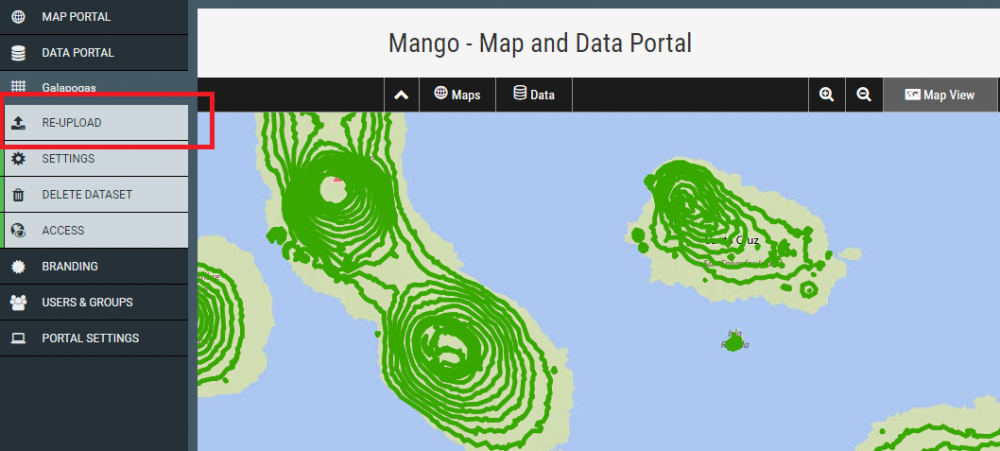 Only datasets uploaded as Shapefile, CSV, or MapInfo Tab files can be reuploaded.
Re-upload errors
Re-uploaded datasets cannot contain renamed columns, or removed columns.
Re-uploaded datasets can contain additional columns that were not in the existing version in Mango.