The heat map style displays density of geographic points as a gradient color layer, with highest density is shown as red, lowest density as blue.
To style your point data as a heat map, open the Layers panel and click the edit button on your desired layer.
Navigate to the Style tab, and select Heat Map from the map style chooser.
Configuration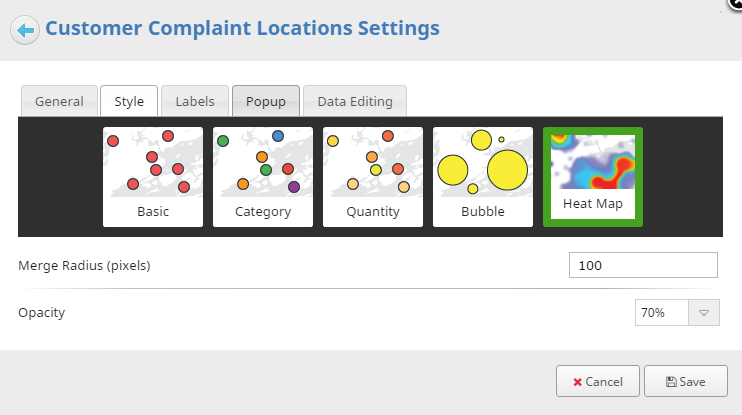 Merge Radius (pixels) – the distance between points for clustering. The greater the number of points that fall within the radius, the greater the intensity of the heatmap. A radius set too small will generate isolated spots; a radius set to large will show no detail.
Opacity – set the transparency of the heatmap layer between 100% and 0%.