The basic layer style applies the same style to all features in the layer.
Line geometry
For line data you can set the width, style, color, and opacity of both line and outline. If you wish to hide the outline, set the Style to None.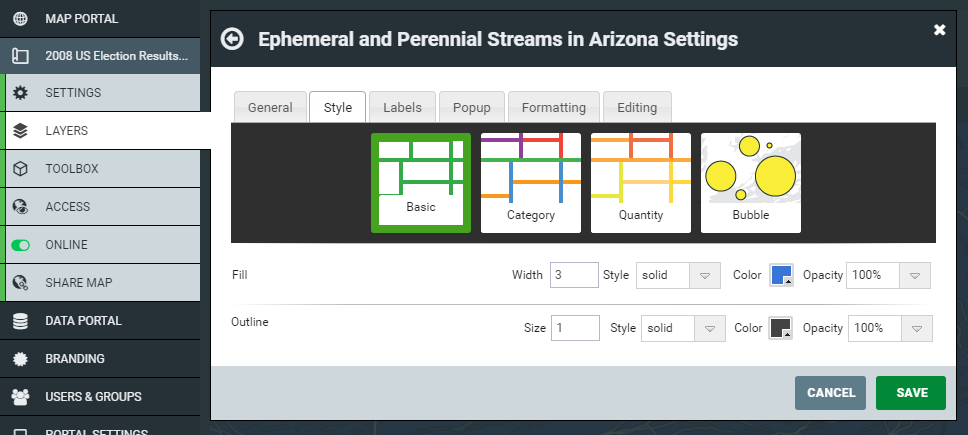 Polygon geometry
For polygon data you can set the fill style – choose from solid color or a range of hatching patterns – along with the fill color and opacity. Outlines can be configured with outline width, style, color, and opacity.
Points
For point layers you can choose from preset vector or bitmap image symbols, or upload your own custom marker.
Vector symbols allow you to have full control over the fill and outline color, and the size and rotation of the marker.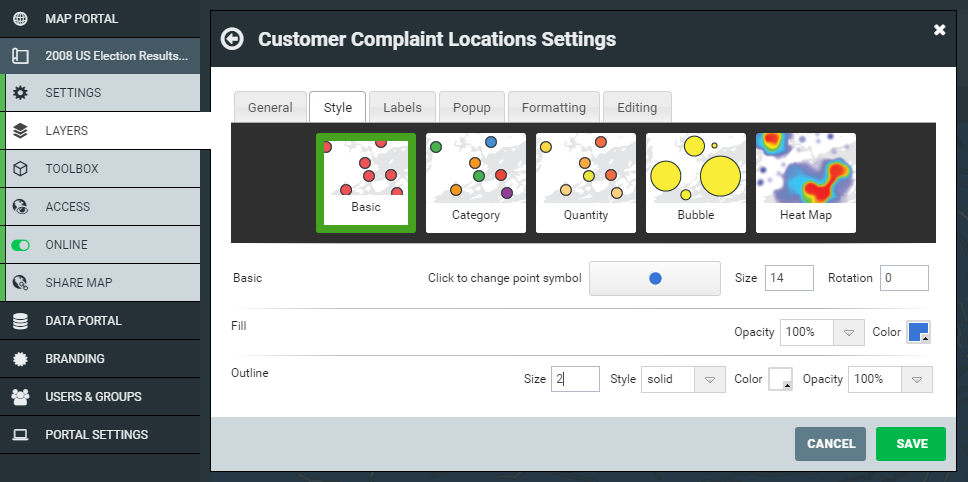 Changing the point marker
To change the vector marker, style click on the marker preview and select your preferred symbology, or select from the preset bitmap icons, or upload your own custom icons.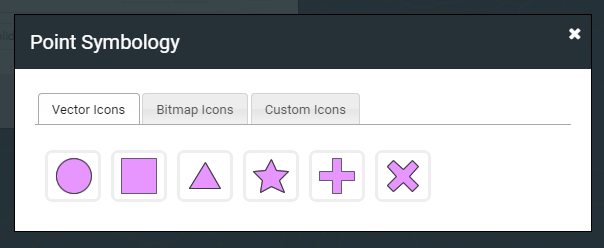 Custom markers
Any custom markers you upload will be available for use on any map in your account.
Custom markers must be uploaded as .png format, with a size of 50x50px or less.