By default, all fields in a dataset are searchable. To limit the search to attributes in specific fields, you can set the field visibility in Layer > Formatting.
Fields marked visible will be searchable via the data search tool. Those marked not visible will not be searchable.
For example, if we want to let users search for Health Centers using only the District or Village name, we can disable all other fields in the formatting tab for that layer.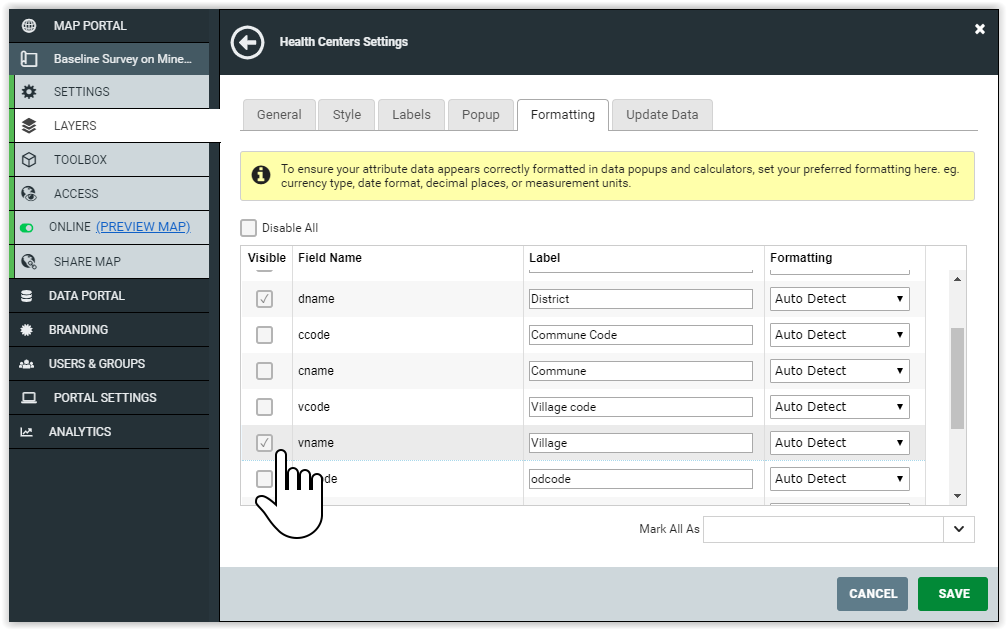 When the user searches for a Village or District name, only those attributes are queried for the search term, and the suggested results include only those attribute fields.