Sometimes, less is more. Limit the fields that are searchable in your data search to make it easier for users to find what they're looking for. This guide shows you how to customize which fields are searchable.
Step-by-Step Guide
Navigate to Layer: Choose the layer you want to customize.
Go to Formatting: This is where you'll set field visibility.
Set Visibility: Fields marked as 'visible' will be searchable, while those marked 'not visible' won't be.
Tip: This is a great way to streamline the user experience by focusing on the most relevant search fields.
Example Use-Case: Health Centers by Location
Let's say you want users to find Health Centers by searching only for the District or Village name. Here's how:
Open the Formatting Tab: This is under the chosen layer.
Disable Unnecessary Fields: Mark all fields as 'not visible,' except for District and Village.
Test the Search: Now, when users search for a Village or District, only those specific attributes will appear in the search results.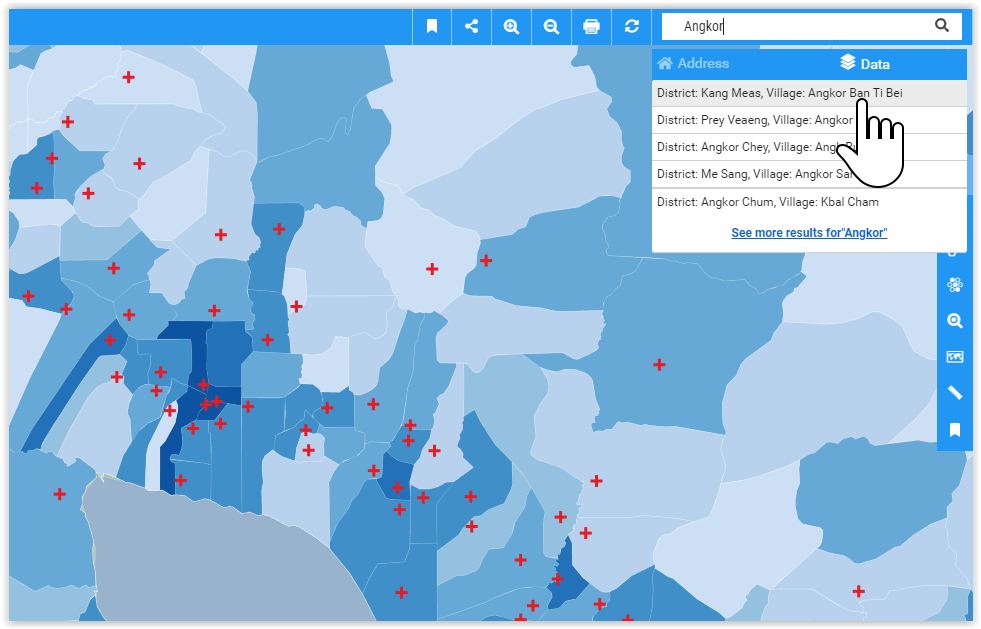 Mango GIS: Simple solutions for complex problems. For more insights, check out our other educational content.